Runner-Up at the CMDRA Summer Nationals!
With no time to rest after his win two weeks ago, Ethan and the EB Speed team were at the Summer Nationals at Central Alberta Raceways July 6-7th. This track is well known for a smooth surface and good times but it's only half the usual length at a 1/8th of a mile (200m) which presented some unique challenges.
Ethan warms up the tire at the Summer Nationals!
Ethan had thoroughly prepped his turbocharged GSX-R1000 "Eleanor" in hopes of at least eclipsing last year's record setting times but it sure wasn't starting off well for he and the team. Off the trailer in the opening rounds of testing on Saturday morning he was well off pace only mustering a 5.5 / 148 mph. Ethan frantically worked in the pits for the upcoming qualifying rounds but the first two weren't much better and Ethan found himself in an unusual spot of 3rd qualifier going into round three late in the afternoon. Ethan made some drastic tuning changes trying to keep up with the ever changing air density. In the final round of qualifying the bike still left the line slowly but began to gain some steam as the boost came in but the bike was pulling hard to the right and came dangerously close to the wall as he crossed the finish line. He knew he had to go for it if he wanted to improve his qualifying position and he did with a vastly improved 5.18 / 152 mph. This would be good enough for second spot going into Sunday.
Ethan lines up against EB Speed supported Australian rider Leith Darrach!
On Sunday Ethan felt he had a good grasp on what some of the tuning issues were that hampered the times in qualifying. In the opening round of Sunday's test session the bike left the line much better and pulled hard the entire run, 4.96 /154! This was a massive improvement and now put them in winning contention. In the first round of eliminations Ethan lined up against EB Speed supported rider Leith Darrach from Australia. Leith had been struggling most of the weekend and this run wasn't much better as his bike stalled right at the start so Ethan cruised to a round 1 victory with a 5.13/149. In round 2 Ethan had a bye run but used the opportunity to gather data and try to get back into the 4's. The bike left great and the time reflected this with a solid 5.06 / 149 so the team knew they were on the right track.
An all EB Speed Pro Street Final pitting Ethan against Dan Green!
In the finals Ethan was against another EB Speed supported rider and newcomer to the Pro Street class, Dan Green aboard his turbocharged Hayabusa. Dan had been making steady progress all weekend and was running in the 5.1 range so Ethan couldn't take him lightly and needed to leave the previous tune up in the bike. As the two left the line Ethan gained an instant advantage with a better reaction time but that was soon eaten up as Ethan lost traction about 10 feet into the run allowing Dan to jump ahead. Ethan regained traction and was gaining on Dan but the reduced 1/8th mile track didn't allow him much time before the finish line and came up short. Even though Ethan finished second he was excited to have two EB Speed bikes in the final as well as a great deal of pride seeing Dan take his first Pro Street win! Ethan's next CMDRA event will be Northern Nationals in Prince George B.C. August 12-13th.
PROUDLY SPONSORED BY:

Photos by: Seven62 Media Inc.
Follow Ethan's pursuits via:
INSTAGRAM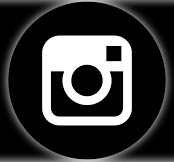 FACEBOOK